Newest silver jewelry collections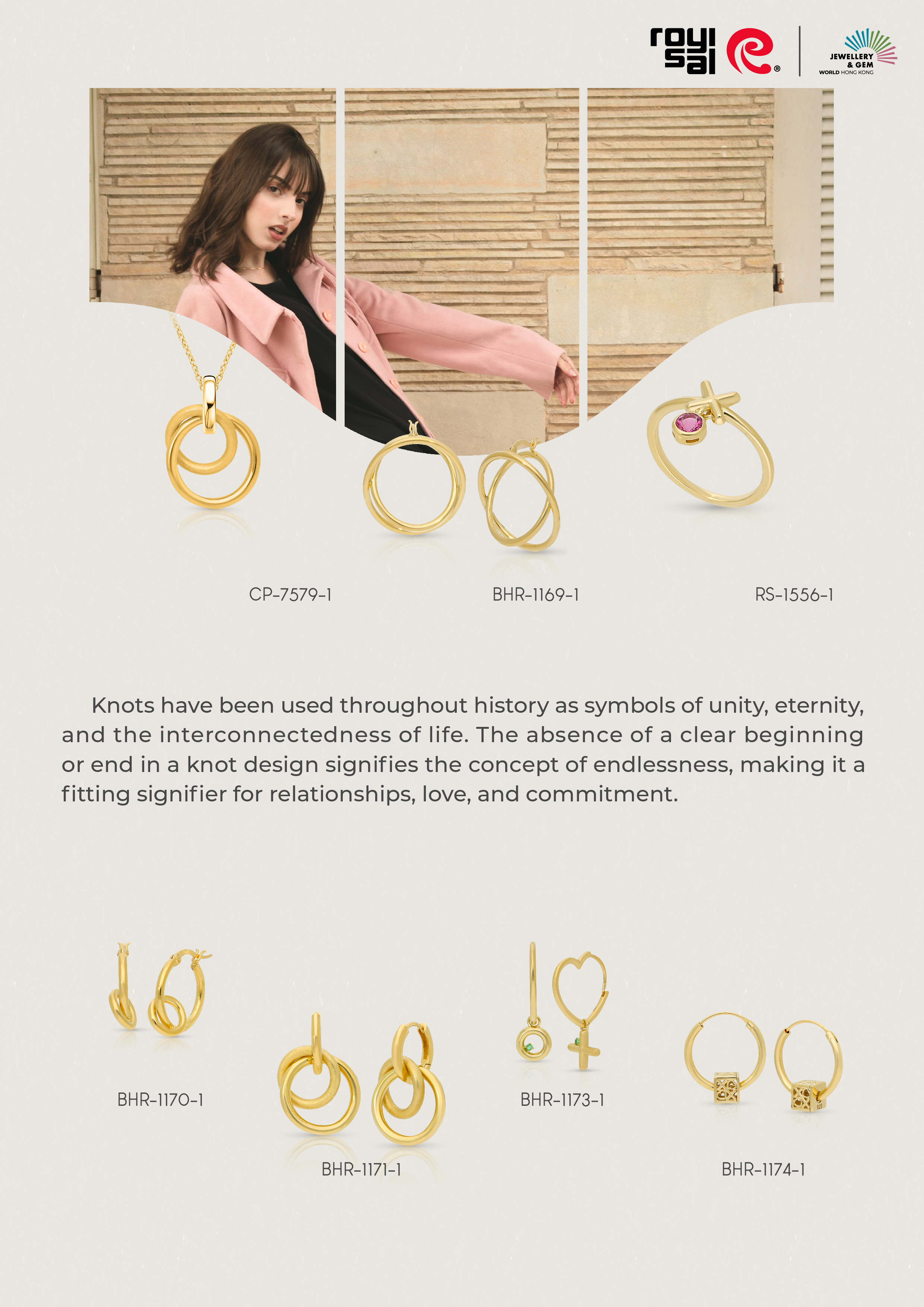 Gold plated silver jewelry from new collection
Royi Sal Jewelry showcased seven innovative Sterling Silver collections at the Hong Kong Jewelry Fair 2023.
BANGKOK, THAILAND, September 29, 2023 /EINPresswire.com/ — Royi Sal Jewelry marked a significant presence at the prestigious Hong Kong Jewelry Fair 2023, introducing their stunning, innovative Sterling Silver jewelry collections to the global audience.
As one of the largest jewelry exhibitions in Asia, the Hong Kong Jewelry Fair attracts thousands of discerning attendees. Royi Sal Jewelry, always an essential trendsetter, unveiled seven breathtaking collections of fine Sterling Silver jewelry that merge artistic creativity with impeccable craftsmanship.
Recognizing that not all enthusiasts can participate in person, Royi Sal interactive e-magazine shares the mesmerizing collections with a global audience. Royi Sal's customers can browse through the beauty of the jewelry conveniently on their mobile or desktop.
A Night of Thousand Hoops, a striking collection with varying textures and finishes, reflects glamorous nights' vibrant spirit. Midnight Poetry offers an array of twinkling pave jewelry pieces, mirroring stars on a cold winter night, blending elegance with the holiday festive cheer.
Chic of Chain continues the theme of grace and simplistic elegance – a timeless collection of chain jewelry that adds stylish versatility to one's wardrobe. Crystal Contemporary Crosses integrates faith and fashion, with crosses adorned with lustrous crystals, offering a unique, meaningful accessory for every occasion.
With Love Me Love My Knot, knots symbolizing unity and endless love come to life in Sterling Silver while My Cute Companions captures the innocence and charm of baby animals. This collection provides the little ones with mini companions sculpted as pendants and earrings, crafted in Yellow, White, and Rose Gold hues.
The Wishing for My Little Reindeer collection captures playful reindeer's spirit alongside sparkling nano gems and cubic zirconia, transporting the Christmas spirit throughout the year. Pave Crystalline Hearts, a delightful showcase of crystal-studded heart jewelry, symbolizes love, affection, and emotional connection, creating unique expressions of deep sentiment across the customer base.
Royi Sal Jewelry is proud of its more than twenty-year legacy as a leading Thai Jewelry Manufacturer. With attendances at global events such as the Hong Kong Jewelry Fair, Royi Sal continues to showcase its commitment to providing creative, artisanal, and inspiring designs to the world.

For more information about Royi Sal's new collections, visit www.royisal.com.
About Royi Sal Jewelry: Rooted in more than two decades of tradition and excellence, Royi Sal Jewelry is a renowned Thai manufacturer of Sterling Silver Jewelry. Renowned for their creativity and craftsmanship, Royi Sal Jewelry is committed to delivering stunning, quality collections to the global market.
PHAKHAWADEE MEEKAEW
Royi Sal Co.,Ltd.
+66 2 294 7103
[email protected]
Originally published at https://www.einpresswire.com/article/658544247/royi-sal-jewelry-significantly-shone-at-hong-kong-fair-2023-with-new-sterling-silver-collections