SANTA ANA, Calif., Oct. 02, 2023 (GLOBE NEWSWIRE) — Unrivaled Brands, Inc. (OTCQB: UNRV) ("Unrivaled," "Unrivaled Brands," or the "Company"), a cannabis company with operations throughout California, announced today key executive appointments to begin rebuilding its legacy Korova brand. Joe Gerlach, Korova's co-founder and Unrivaled's Chief Cannabis Officer, has been appointed Director for Korova and Hanna Gruntz has been named Head of Sales.
Unrivaled's Chief Executive Officer, Sabas Carrillo, said "Korova is a true OG cannabis brand with deep roots in the traditional Oakland market. Joe and Hanna join forces with another OG Korova co-founder and current Korova Vice-President, Blake Powers. Together the three now provide the foundation to bring Korova back in a way that is true to its original mission, vision, and values."
Carrillo continued, "The re-launch includes re-envisioning a unique menu that speaks directly to Korova's loyal customer base that seeks maximum potency products that can pack a punch. As a part of the Unrivaled reset that began in August of 2022, we felt the need to pause our product menu and pull back Korova's market activity to clear the pipeline of products that did not adequately represent the Korova brand. Our team recently completed a total reformulation of Korova's staple mini-cookies and twerpz ropes gummies that vastly improves product quality and the customer experience. It is just the beginning of some fantastic plans for new products that will bring Korova back to packing the punch that Korova customers demand."
"With the rollout of a Korova menu worthy of the Korova brand name, I look forward to Hanna reconnecting with our retail partners to bring them Korova products that we are proud of. As Unrivaled's current Director of Brand Relations, Hanna is well suited to reconnect with the loyal retailers and avid customers who remember Korova and its profound impact on the California cannabis market," said Tracy McCourt, Unrivaled's Chief Revenue Officer.
About Unrivaled Brands
Unrivaled Brands is a company focused on the cannabis sector with operations in California. Unrivaled Brands operates four dispensaries and direct-to-consumer delivery, a cultivation facility, and several leading company-owned brands. Korova, an Unrivaled Brand, is known for its high potency products across multiple product categories, including the legendary 1000 mg THC Black Bar.
For more info, please visit: https://unrivaledbrands.com.
Cautionary Language Concerning Forward-Looking Statements
Certain statements contained in this communication regarding matters that are not historical facts, are forward-looking statements within the meaning of Section 21E of the Securities and Exchange Act of 1934, as amended, and the Private Securities Litigation Reform Act of 1995, known as the PSLRA. These include statements regarding management's intentions, plans, beliefs, expectations, or forecasts for the future, and, therefore, you are cautioned not to place undue reliance on them. No forward-looking statement can be guaranteed, and actual results may differ materially from those projected. The Company undertakes no obligation to publicly update any forward-looking statement, whether as a result of new information, future events or otherwise, except to the extent required by law. The Company uses words such as "anticipates," "believes," "plans," "expects," "projects," "future," "intends," "may," "will," "should," "could," "estimates," "predicts," "potential," "continue," "guidance," and similar expressions to identify these forward-looking statements that are intended to be covered by the safe-harbor provisions of the PSLRA. Such forward-looking statements are based on the Company's expectations and involve risks and uncertainties; consequently, actual results may differ materially from those expressed or implied in the statements due to a number of factors.
New factors emerge from time-to-time and it is not possible for the Company to predict all such factors, nor can the Company assess the impact of each such factor on the business or the extent to which any factor, or combination of factors, may cause actual results to differ materially from those contained in any forward-looking statements. Risks include the risk that the Company and the sellers may not ever enter into definitive documents contemplated by the term sheet discussed above and, therefore, the Company may not settle the amounts owed to the sellers on the terms described above or at all. These risks, as well as other risks associated with the combination, will be more fully discussed in the Company's reports with the SEC. Additional risks and uncertainties are identified and discussed in the "Risk Factors" section of the Company's Annual Report on Form 10-K, Quarterly Reports on Form 10-Q and other documents filed from time to time with the SEC. Forward-looking statements included in this release are based on information available to the Company as of the date of this release. The Company undertakes no obligation to update such forward-looking statements to reflect events or circumstances after the date of this release.
Contact:
Jason Assad
LR Advisors LLC.
[email protected]
678-570-6791
A photo accompanying this announcement is available at https://www.globenewswire.com/NewsRoom/AttachmentNg/99fbe0a9-5773-44c2-888e-c96afcec591e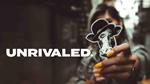 Originally published at https://www.einpresswire.com/article/659103656/unrivaled-brands-announces-executive-appointments-to-bring-korova-its-legacy-cannabis-brand-back-to-glory